Join us for an EOS Self-Implementer workshop and learn tools to help run a better business through the Entrepreneurial Operating System (EOS). With over 2500 companies professionally implementing EOS, our guess is that there are thousands of other companies that have read the books or downloaded some tools from the website and are implementing the process on their own without help from a Certified Implementer. Register here.
What to expect:
We will help you master the EOS Foundational Tools so you can achieve greater success as a self-implementer.
Each attendee will receive a workbook filled with EOS tools to use during the workshop and beyond.
Attendees will have the opportunity to get questions answered from Sue Hawkes, a Certified EOS Implementer who facilitates sessions at EOS Worldwide for Professional and Certified Implementers, and Dan Hawkes, a Certified EOS Implementer.
Hear from a panel of companies currently running on EOS as they share their wins and challenges while Implementing
Opportunity to network with other companies self-implementing EOS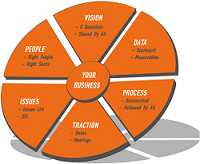 Companies who should attend:
A company that has 10+ people
A company that is more afraid of the status quo than making change
A company who is self-implementing EOS (read Traction, Get A Grip, have been implementing with no facilitator and/or downloaded some EOS tools)
Companies who want to get to the next level (would like to see what EOS is and get some tools)
We are excited to share our expertise to help you run a better business! Learn more and register here. 
Questions? Contact Ali Stieglbauer at ali@sayyess.com or 612-718-1699.
Categories: Uncategorized